Mini Mekong
Our address is 323 Phu Loi, Binh Phu, Ben Tre. However, MiniMekong is located in an old coconut garden which is connected to the main street by a small alley. That's why it is not located correctly in Google Maps. We hope the instruction below can help you find us easier.
From HCMC, you can take express buses to Ben Tre. There are many bus stations on the corner of Su Van Hanh street and Hung Vuong street but we recommend Thinh Phat bus for their punctuality. You can also call them for seat reservations.
Thinh Phat Transportation Service
25 Sư Vạn Hạnh, Phường 9, Quận 5, Hồ Chí Minh
028 3830 3042
Departure every 30 minutes from 5:00 AM to 7:30 PM every day
VND 70000/person/one-way ticket
See on Google Maps
It often takes 2 hours to go from HCMC to Ben Tre. They will drop you at Thinh Phat Bus station in Dong Khoi street, Ben Tre city. Then they will ask you to get on a transit bus/car (for free). You should show the driver the address of "Bãi đỗ xe ô tô Thành Phát - đối diện Phú An Khang" (Thanh Phat truck parking lot - on the opposite side of Phu An Khang gas station) so they can take you there. (Important: Please show the address to the driver of the shuttle bus, so they will drop you off at the right location)
There are two ways to get to our thatched houses
The hard way, for adventurers: You will find a small alley, go along the alley, just go straight for about 150m (don't turn left or right at the forks) you will see a nice road leading to the coconut garden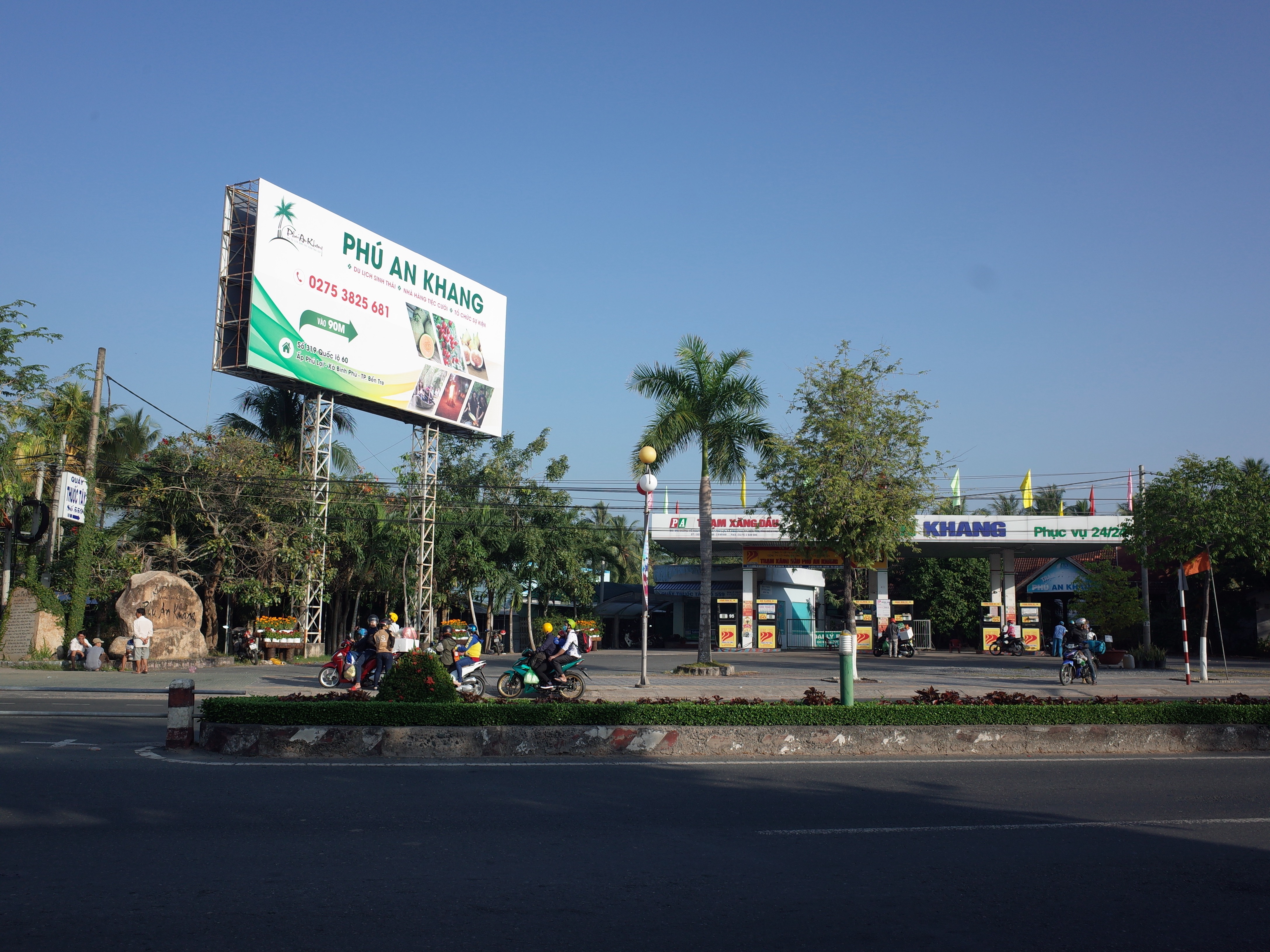 Phu An Khang gas station.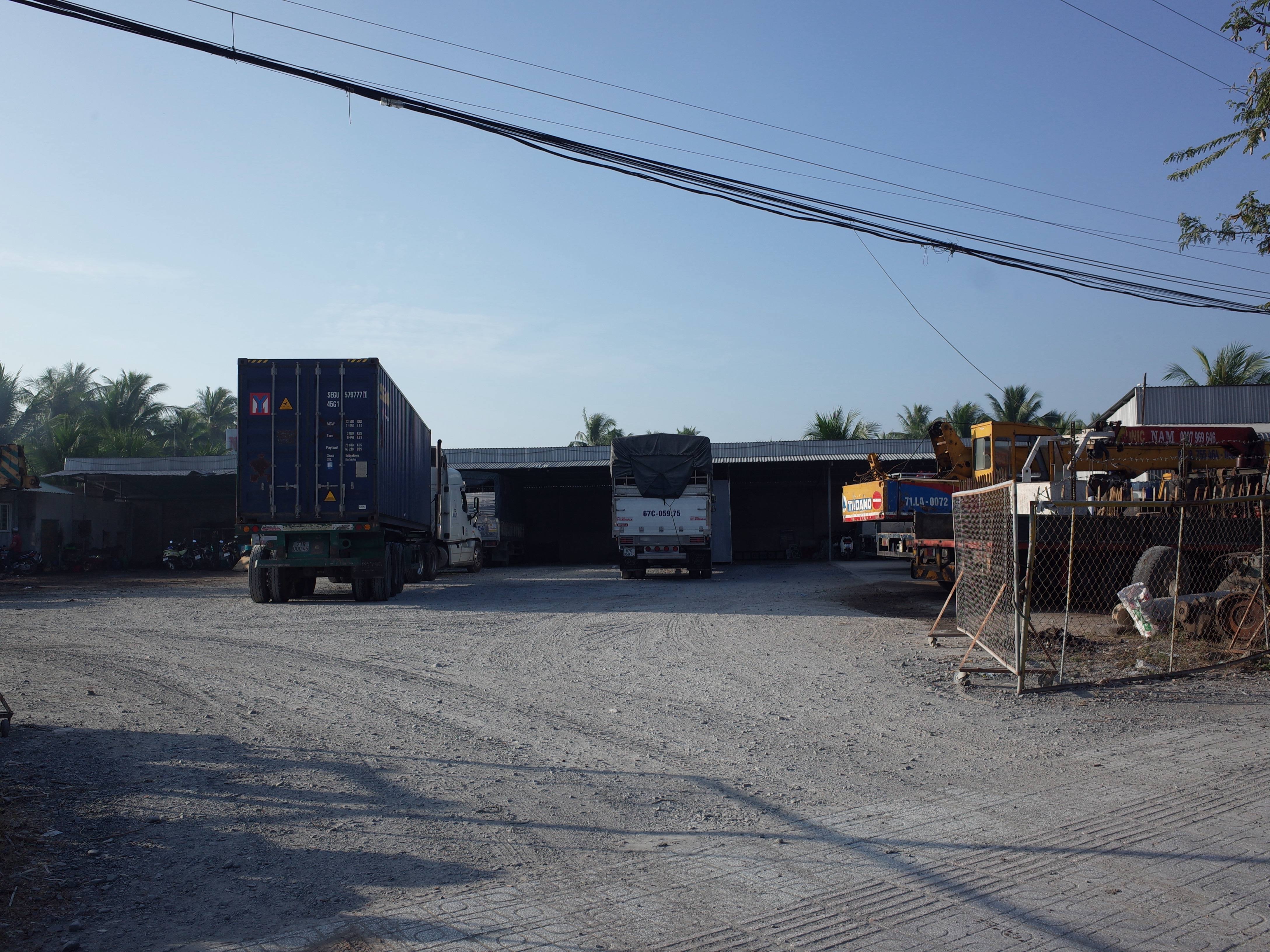 The truck parking lot on the opposite side of Phu An Khang.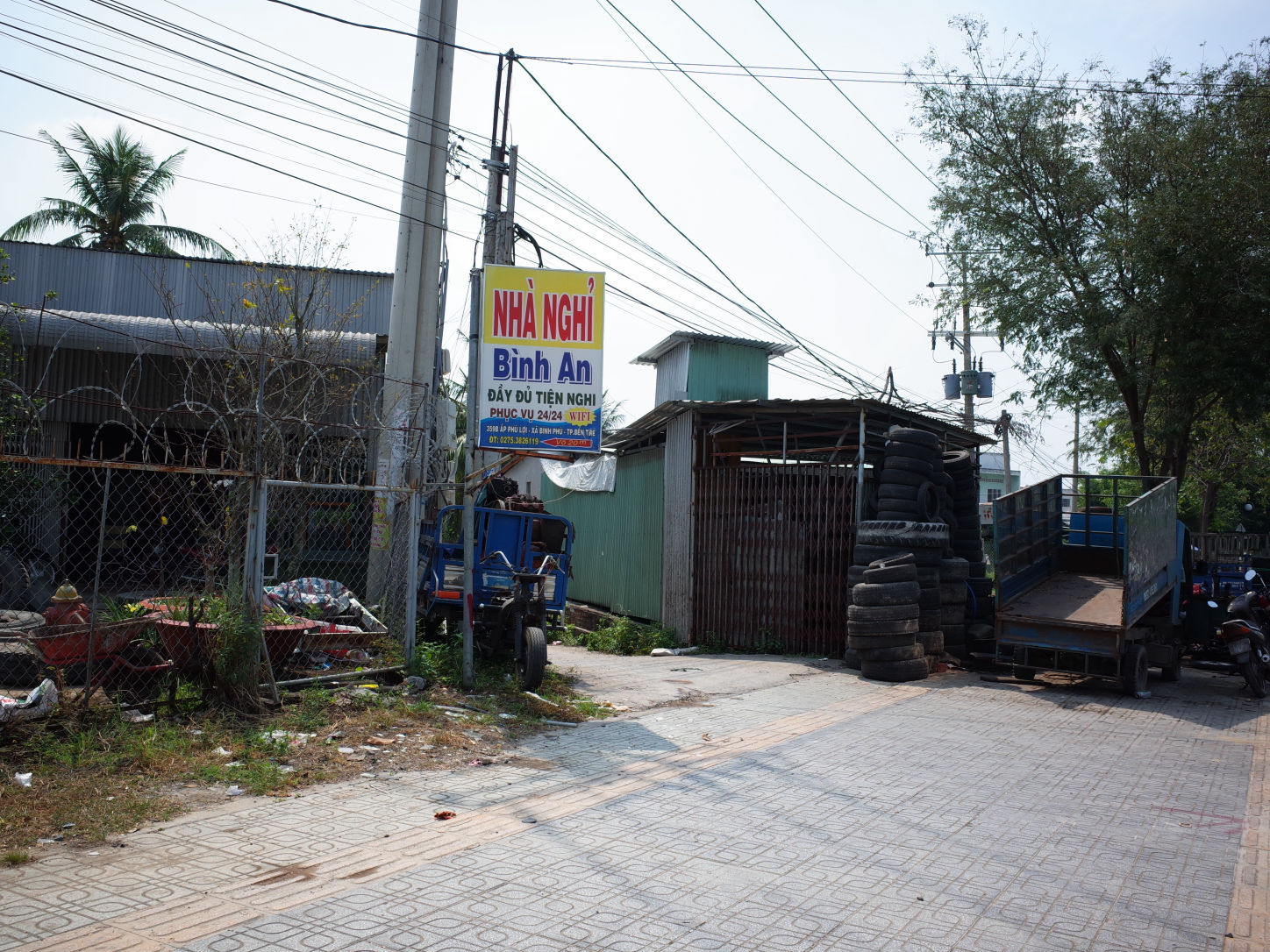 The alley next to the truck park.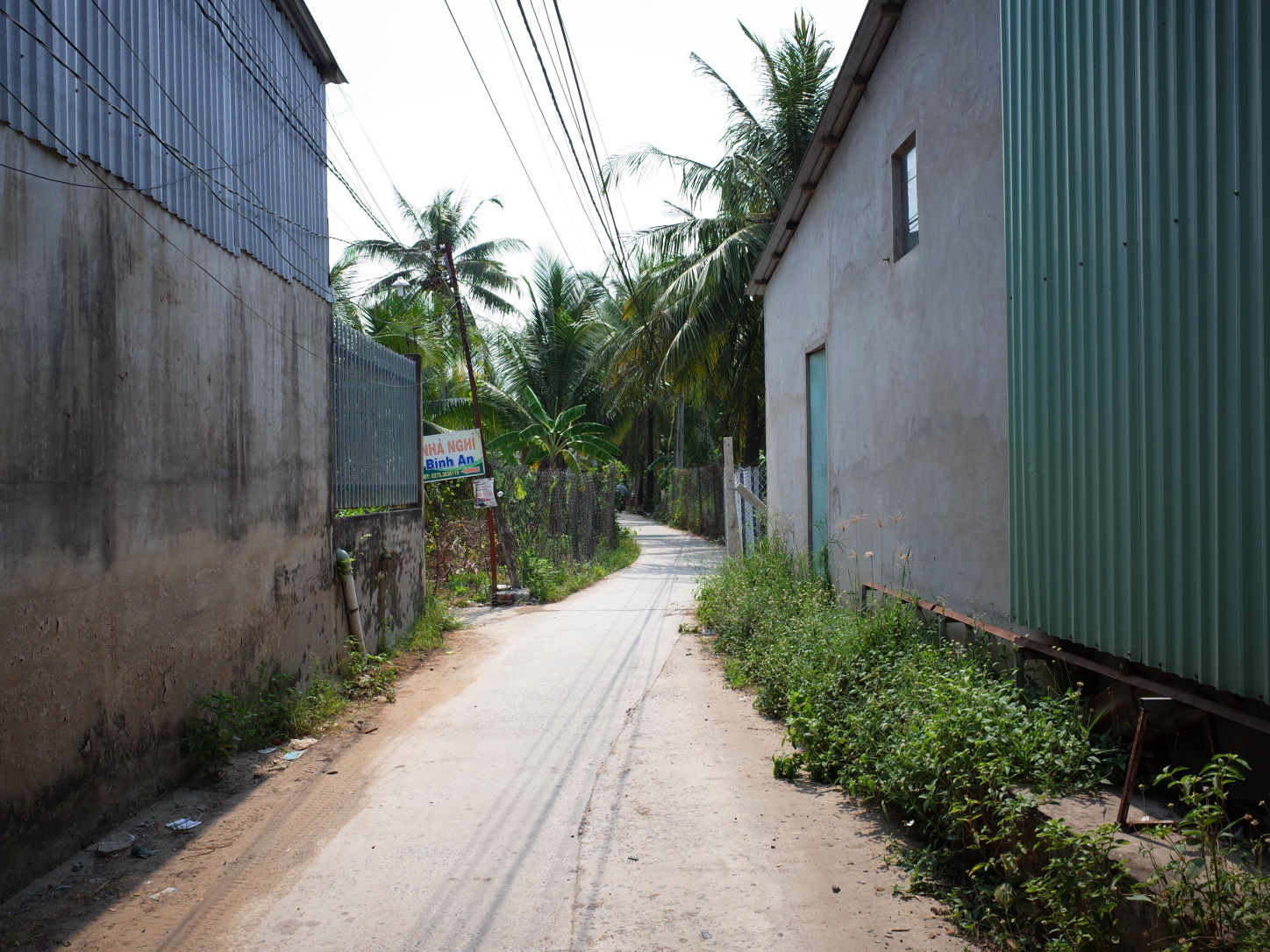 Go straight along the alley, don't turn left at the signboard.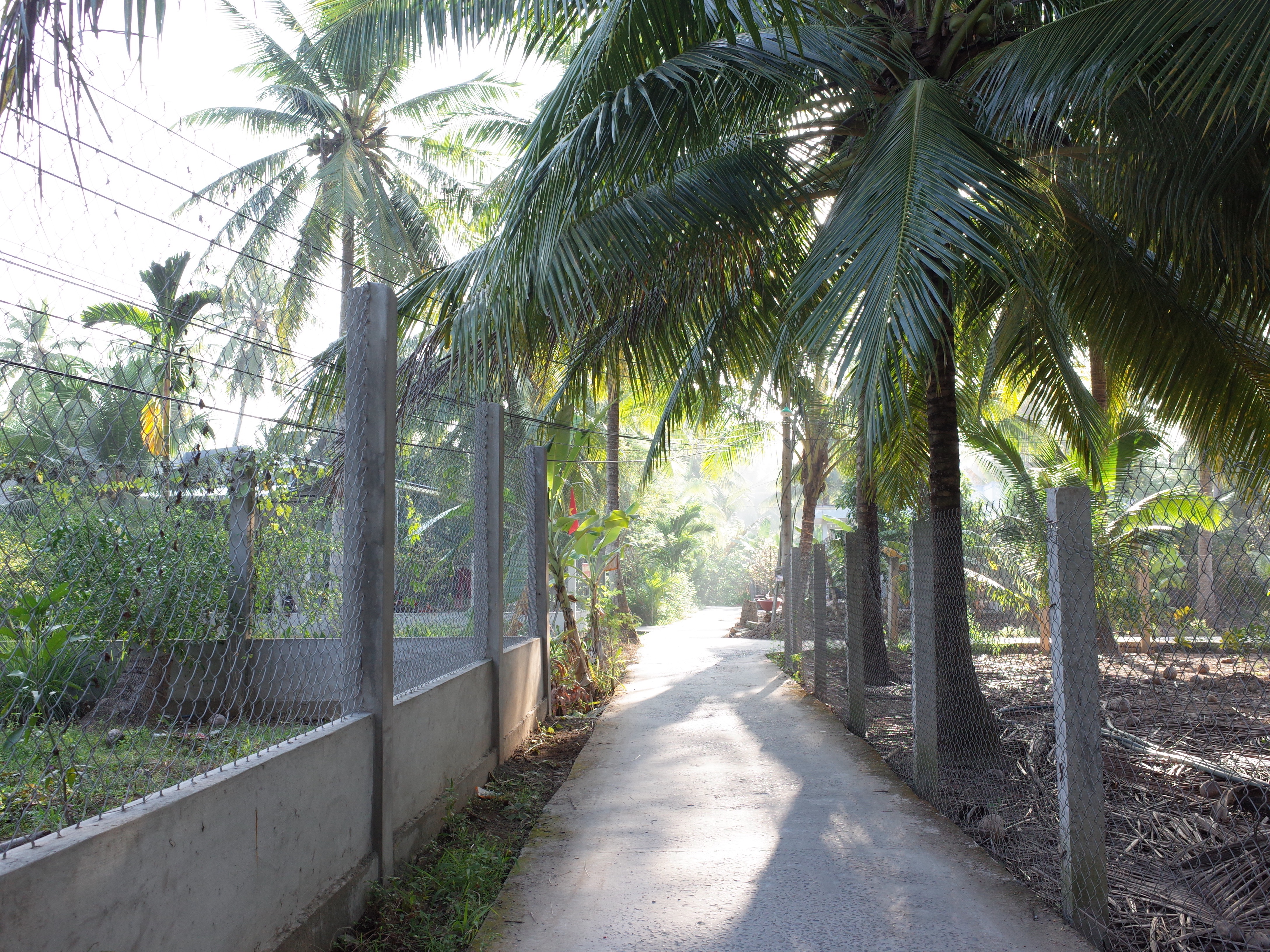 The fork - go straight, don't turn right :)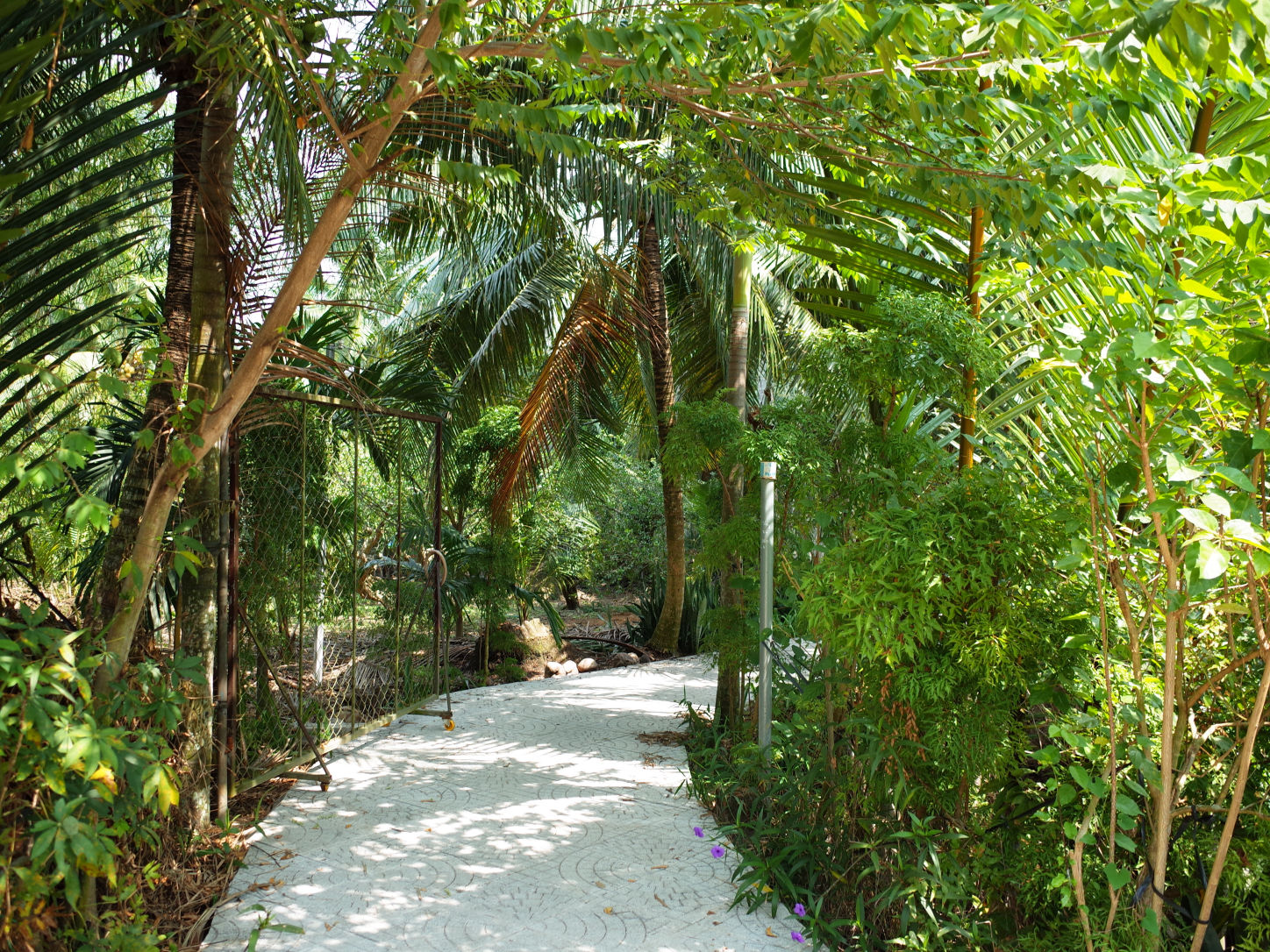 The gate to coconut garden
The easier way, call/text me when you arrive. Someone in my family will come to help you get inside the garden.

Have a nice trip